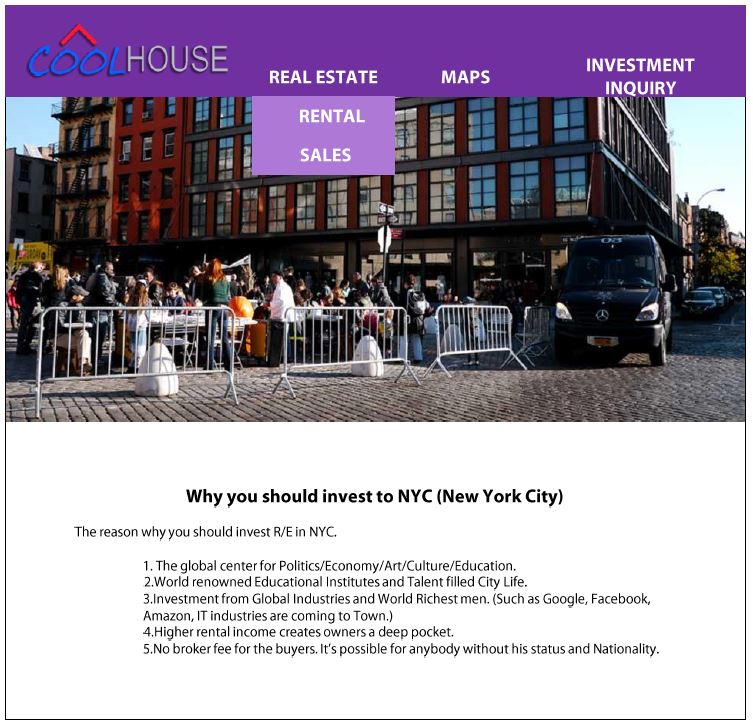 The website, coolhouse.us will be a platform for the people who want to invest in the United States real estate market.
Our target will be focused on the foreign(Korean) investors who are looking for investment property or rental properties in the United States. There are three major factors that will encourage Koreans to invest in U.S. properties.
The Korean inheritance tax is about 50%. It is much higher than anywhere else on the globe.
The safety reasons from North Korea, Kim Jung Eun's irrational behavior and constant missile launches from North Korea give a substantial amount of South Koreans reasons to feel unsafe and insecure about the political environment.
The pricing of the apartment units went up sharply in the last few years. The pricing in Gangnam area in Seoul is almost twice as much as the one in New York.